Laboratories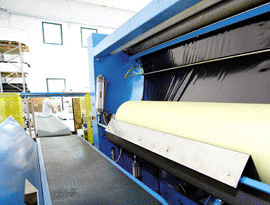 QUALITY:
In the various corporate products lines, and particularly in ballistic protection, the
commitment to the utmost quality and the best service
is a mandatory aspect.
Research labs, production control and products certification are essential to assure the respect of this demand and represent
Pro-Systems' strength
. The production cycle and internal labs are organized to make all analysis and controls.
Internal ballistic resistance lab works aligned with the most important world labs and
can make V0 and V50 tests both with different types of fragment and with most types of bullets
.
The internal knife and spike resistance lab works according to
HOSDB
specifications and other international standards.
Internal labs are available to Clients for the research of best possible solutions
.
SERVICES & LABORATORIES
Internal research and quality control labs, work according to the main international standards, such as UNI, EN, ISO, AATCC and ASTM concerning the textile part; NIJ, HOSDB, MIL, STANAG and other specifications concerning the ballistic protection and generic protection against cold steel.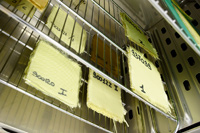 Our Company cooperates furthermore with the main national and international laboratories, for the comparatives tests on fabrics, chemical and fire resistance, as well as with the most important official laboratories, as for instance Banco Nazionale di Prova in Gardone Val Trompia (Italy), HPWhite (USA), Beschussamt Mellrichstadt (Germany) and TNL (Holland), for ballistic and knife resistance tests.

With these laboratories we also carry out interlab tests to verify the adherence of our internal labs tests results with the official labs ones.

All the results obtained by internal and external laboratories are registered into an informatics system which grants the complete traceability of the production, from raw material to the end product. It also represents a focal mean for prompt research and development of new solutions.